Tratamiento para el dolor Newton Center MA
Dinos que sientes, en ésta página podrás encontrar información acerca de los diferentes tipos de tratamiento para ese dolor en los musculos, los huesos, en todo el cuerpo. Encuentra aqui los mejores centros de atencion para el control del dolor en Newton Center informate aqui aver que tienes
---
Chestnut Hill Chiropractic & Rehabilitation
(617) 213-0981
180 Wells Ave
Newton, MA
Hours
Monday 9:00 AM - 1:00 PM
Tuesday 3:30 PM - 7:00 PM
Wednesday 9:00 AM - 1:00 PM
Thursday 9:00 AM - 1:00 PM
Friday Closed
Saturday Closed
Sunday Closed
Services
Auto Accidents, Chiropractic Treatment for Injuries, Chiropractors, Emergency Chiropractic Care, Holistic Chiropractic Care, Pediatric Chiropractic, Personal Injury


Ezrin Family Chiropractic
(617) 213-0970
1464 Beacon St
Newton, MA
Promotion
Presently not mass health provider.

New patient exam: Patient History, comprehensive exam, which includes one set of x rays if needed.

Hours
Monday 10:00 AM - 1:00 PM
Tuesday 3:00 PM - 7:00 PM
Wednesday 10:00 AM - 1:00 PM
Thursday 3:00 PM - 7:00 PM
Friday 9:30 AM - 1:00 PM
Saturday Closed
Sunday Closed
Services
Auto Accidents, Chiropractic Neurology, Chiropractic Traction Therapy, Chiropractic Treatment for Injuries, Chiropractors, Disc Herniation Treatment, Flexion-Distraction Therapy, Holistic Chiropractic Care, Pediatric Chiropractic, Personal Injury


Circle Chiropractic LLC
(617) 398-0905
26 Brighton St
Belmont, MA
Hours
Monday 11:00 AM - 7:00 PM
Tuesday 9:00 AM - 6:00 PM
Wednesday 11:00 AM - 7:00 PM
Thursday 9:00 AM - 6:00 PM
Friday 12:00 AM - 12:00 AM
Saturday Closed
Sunday Closed
Services
Applied Kinesiology, Auto Accidents, Chiropractic Neurology, Chiropractic Traction Therapy, Chiropractic Treatment for Injuries, Chiropractors, Decompression Therapy, Disc Herniation Treatment, Emergency Chiropractic Care, Flexion-Distraction Therapy, Holistic Chiropractic Care, Homeopathic Medicine, Massage Therapy, Mobile Chiropractic Care, Orthogonal Chiropractic, Pain Management, Pediatric Chiropractic, Personal Injury, Physical Therapy


Dr. Peter G. Hill, Weston MA Chiropractor
(781) 303-2683
687 Wellesley St.
Weston, MA
Promotion
Call us today to schedule an appointment!
Hours
Monday 6:30 PM - 8:30 PM
Tuesday 6:30 PM - 8:30 PM
Wednesday 6:30 PM - 8:30 PM
Thursday 6:30 PM - 8:30 PM
Friday 6:30 PM - 8:30 PM
Saturday 8:30 AM - 5:30 PM
Sunday 8:30 AM - 5:30 PM
Services
Applied Kinesiology, Auto Accidents, Chiropractic Traction Therapy, Chiropractic Treatment for Injuries, Chiropractors, Decompression Therapy, Disc Herniation Treatment, Emergency Chiropractic Care, Holistic Chiropractic Care, Orthogonal Chiropractic, Pediatric Chiropractic, Personal Injury


Charles St Family Chiropractic
(617) 849-9092
102 Charles Street
Boston, MA
Promotion
New Patient Program:
$99 comprehensive exam,
x-rays (if needed) and report.
Hours
Monday 7:00 AM - 10:15 AM
Tuesday 3:00 PM - 6:15 PM
Wednesday 7:00 AM - 12:15 PM
Thursday 7:00 AM - 10:15 AM
Friday Closed
Saturday 8:30 AM - 11:00 AM
Sunday Closed
Services
Auto Accidents, Chiropractic Laser Therapy, Chiropractic Neurology, Chiropractic Traction Therapy, Chiropractic Treatment for Injuries, Chiropractors, Decompression Therapy, Disc Herniation Treatment, Emergency Chiropractic Care, Holistic Chiropractic Care, Massage Therapy, Mobile Chiropractic Care, Pain Management, Pediatric Chiropractic, Personal Injury, Physical Therapy


Move Well Chiropractic
(617) 213-0903
1280 Centre St
Newton, MA
Hours
Monday 11:00 AM - 7:00 PM
Tuesday 7:30 AM - 2:00 PM
Wednesday 7:30 AM - 7:00 PM
Thursday 11:00 AM - 7:00 PM
Friday 7:30 AM - 2:00 PM
Saturday Closed
Sunday Closed
Services
Auto Accidents, Chiropractic Treatment for Injuries, Chiropractors, Disc Herniation Treatment, Emergency Chiropractic Care, Holistic Chiropractic Care, Homeopathic Medicine, Massage Therapy, Pain Management, Personal Injury


Dr. Herbert Jeffrey Bernstein - Chiropractor
(617) 383-9989
209 Harvard St., suite 205,
Brookline, MA
Promotion
Complimentary back, neck, shoulder or headache pain evaluation. We do extremely gentle care: never any twisting, cracking or popping of neck or back. Very advanced techniques, totally gentle work. Not painful at all!
Hours
Monday 7:30 AM - 5:15 PM
Tuesday 8:00 AM - 6:00 PM
Wednesday 7:30 AM - 5:30 PM
Thursday 8:00 AM - 5:45 PM
Friday 7:30 AM - 4:45 PM
Saturday Closed
Sunday Closed
Services
Auto Accidents, Chiropractic Neurology, Chiropractic Traction Therapy, Chiropractic Treatment for Injuries, Chiropractors, Disc Herniation Treatment, Emergency Chiropractic Care, Flexion-Distraction Therapy, Holistic Chiropractic Care, Massage Therapy, Pain Management, Pediatric Chiropractic, Personal Injury


Diamond Chiropractic
(617) 849-7589
224 Clarendon Street
Boston, MA
Promotion
Mention this Ad and receive The Gift of Health
Enjoy a free complete chiropractic consultation and exam.
Hours
Monday 12:00 PM - 6:30 PM
Tuesday Closed
Wednesday 7:30 AM - 2:30 PM
Thursday 2:30 PM - 6:30 PM
Friday 7:30 AM - 12:30 PM
Saturday Closed
Sunday Closed
Services
Acupressure, Auto Accidents, Chiropractic Traction Therapy, Chiropractic Treatment for Injuries, Chiropractors, Disc Herniation Treatment, Emergency Chiropractic Care, Holistic Chiropractic Care, Massage Therapy, Mobile Chiropractic Care, Pain Management, Pediatric Chiropractic, Personal Injury


Archambault Chiropractic
(781) 494-6640
9 Chestnut St
Arlington, MA
Promotion
Free consultation to determine whether chiropractic is likely to help (approximately half an hr.) $85.00 value!
Hours
Monday 7:30 AM - 5:00 PM
Tuesday 7:30 AM - 12:00 PM
Wednesday 7:30 AM - 5:00 PM
Thursday Closed
Friday 7:30 AM - 5:00 PM
Saturday Closed
Sunday Closed
Services
Acupressure, Applied Kinesiology, Auto Accidents, Chiropractic Neurology, Chiropractic Traction Therapy, Chiropractic Treatment for Injuries, Chiropractors, Disc Herniation Treatment, Emergency Chiropractic Care, Flexion-Distraction Therapy, Holistic Chiropractic Care, Massage Therapy, Pediatric Chiropractic, Personal Injury, Physical Therapy


A.B.C. Family Chiropractic and Wellness Inc.
(781) 346-9964
366 Massachusetts Ave
Arlington, MA
Promotion
Call today to schedule a consultation!
Hours
Monday 7:30 AM - 6:00 PM
Tuesday 3:00 PM - 6:00 PM
Wednesday 7:30 AM - 6:00 PM
Thursday 3:00 PM - 6:00 PM
Friday 7:30 AM - 11:00 AM
Saturday Closed
Sunday Closed
Services
Applied Kinesiology, Auto Accidents, Chiropractic Traction Therapy, Chiropractic Treatment for Injuries, Chiropractors, Disc Herniation Treatment, Emergency Chiropractic Care, Holistic Chiropractic Care, Homeopathic Medicine, Pediatric Chiropractic, Personal Injury


El dolor en las articulaciones de los dedos comúnmente es el primer síntoma de la artritis reumatoi...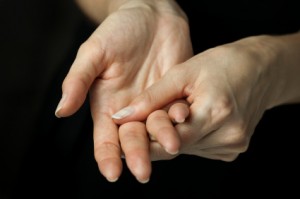 ESTIMADA MAYO CLINIC:
¿Cómo puedo saber si el dolor que siento en las articulaciones de los dedos de las manos es artritis u otra cosa? ¿Ayudarían las inyecciones de cortisona a aliviar el dolor de las articulaciones e hinchazón de los dedos? En caso negativo, ¿qué otras alternativas tengo?
RESPUESTA de la Dra. Nisha Manek, Reumatología, Mayo Clinic de Rochester en Minnesota, Estados Unidos:
Parece que usted efectivamente tiene artritis reumatoide. El dolor en las articulaciones de los dedos de las manos es el síntoma inicial típico de esta enfermedad. Si usted realmente padece artritis reumatoide, hay varias alternativas de tratamiento eficaces, entre las cuales están las inyecciones de cortisona.
No existe ningún examen ni síntoma que por sí solo confirme la artritis reumatoide. El médico diagnostica esa enfermedad en base, sobre todo, al historial médico del paciente y al examen clínico. El dolor y la rigidez en las articulaciones generalmente empieza en las manos y en los pies, afectando ambos lados del cuerpo. El dolor y la rigidez podrían aumentar lentamente en el transcurso de pocas semanas; pero en ciertos casos, los síntomas se presentan rápido, casi de un día para el otro. Conforme avanza la enfermedad, los hombros, codos, rodillas, caderas, mandíbula y cuello se ven afectados. Otros síntomas también pueden ser los siguientes:
El dolor se alivia con calor. El tomar una ducha o un baño en agua caliente generalmente ayuda.
Manos enrojecidas e hinchadas
Cansancio
Articulaciones sensibles
Fiebre
Pérdida de peso
A fin de confirmar el diagnóstico, el médico podría solicitar análisis de sangre para medir el proceso inflamatorio del organismo. Esos resultados ofrecen pistas importantes porque la artritis reumatoide es el resultado de un revés en el sistema inmunológico y no es fruto del desgaste natural de las articulaciones.
En la artritis reumatoide, el sistema inmunológico ataca el revestimiento de las articulaciones (sinovio), que es lo que las permite moverse sin tropiezos. El sinovio se inflama e hincha, produciendo dolor con el movimiento. Esa inflamación hace que el sistema inmune trabaje aún más, derivando en mayor hinchazón e inflamación. Si no se administra un tratamiento para interrumpir ese ciclo, la artritis reumatoide termina por causar daños y deformidades en las articulaciones, además de restringir la capacidad de la persona de utilizar las articulaciones afectadas.
A pesar de que no se entienda qué trastrueca el sistema inmune, ciertos genes pueden aumentar la susceptibilidad de una persona hacia la enfermedad. Además, las enfermedades, los factores ambientales y el estilo de vida también desempeñan una función. El hábito de fumar cigarrillos, por ejemplo, parece acelerar al sistema inmune y si usted fuma, es importante que deje de hacerlo.
No existe cura para la artritis reumatoide, pero la mayoría de gente logra controlar la enfermedad y lleva una vida activa. Durante la...