Terapeuta fisico Cockeysville MD
En esta pagina podras encontrar un listado completo de los mejores terapeutas fisicos en Cockeysville
---
Life Fitness Physical Therapy - Towson
(443) 988-0356
1205 York Rd
Lutherville, MD
Hours
Monday 7:00 AM - 6:45 PM
Tuesday 7:00 AM - 6:45 PM
Wednesday 7:00 AM - 6:45 PM
Thursday 7:00 AM - 6:45 PM
Friday 7:00 AM - 6:45 PM
Saturday Closed
Sunday Closed
Services
Orthopedic Care, Orthotics & Prosthetic Therapy, Physical Therapists, Sports Medicine, Workers Comp/Rehabilitation


NovaCare Rehabilitation- Baltimore (Towson)
(410) 541-6967
7505 Osler Drive
Towson, MD
Hours
Monday 7:00 AM - 8:00 PM
Tuesday 7:00 AM - 8:00 PM
Wednesday 7:00 AM - 8:00 PM
Thursday 7:00 AM - 8:00 PM
Friday 7:00 AM - 3:00 PM
Saturday Closed
Sunday Closed
Services
Aquatic Therapy, Geriatrics, Manual Therapy, McKenzie Certified Clinic, Neuro Rehabilitation, Orthopedic Care, Orthotics & Prosthetic Therapy, Pediatrics, Physical Therapists, Sports Medicine, TMJ Dysfunction Program


Life Fitness Physical Therapy-Owings Mills
(443) 963-9107
23 Cross Roads drive
Owings Mills, MD
Hours
Monday 8:00 AM - 3:00 PM
Tuesday 1:00 AM - 6:00 PM
Wednesday 8:00 AM - 3:00 PM
Thursday 1:00 AM - 6:00 PM
Friday 8:00 AM - 1:00 PM
Saturday Closed
Sunday Closed
Services
Orthopedic Care, Orthotics & Prosthetic Therapy, Physical Therapists, Sports Medicine, Workers Comp/Rehabilitation


Fidel Chiropractic Center: Pikesville
(410) 205-9958
1866 Reisterstown Rd # F
Pikesville, MD
Promotion
Free consultation with a doctor

If we can't help you, we'll recommend someone who can.
Hours
Monday 8:00 AM - 7:00 PM
Tuesday 3:00 PM - 7:00 PM
Wednesday 8:00 AM - 7:00 PM
Thursday Closed
Friday 8:00 AM - 7:00 PM
Saturday 9:00 AM - 11:00 AM
Sunday Closed
Services
Auto Accidents, Chiropractic Neurology, Chiropractic Traction Therapy, Chiropractic Treatment for Injuries, Chiropractors, Disc Herniation Treatment, Emergency Chiropractic Care, Flexion-Distraction Therapy, Holistic Chiropractic Care, Massage Therapy, Mobile Chiropractic Care, Pain Management, Pediatric Chiropractic, Personal Injury, Physical Therapy


Life Fitness Physical Therapy - Parkville
(410) 870-7829
2318 Joppa Rd
Parkville, MD
Hours
Monday 7:00 AM - 7:30 PM
Tuesday 7:00 AM - 7:30 PM
Wednesday 7:00 AM - 7:30 PM
Thursday 7:00 AM - 7:30 PM
Friday 7:00 AM - 4:30 PM
Saturday Closed
Sunday Closed
Services
Orthopedic Care, Orthotics & Prosthetic Therapy, Physical Therapists, Sports Medicine, Workers Comp/Rehabilitation


Advanced Spinal Care & Rehab
(410) 692-8838
9515 Deereco Rd
Timonium, MD
Hours
Monday 8:00 AM - 7:00 PM
Tuesday Closed
Wednesday 8:00 AM - 7:00 PM
Thursday 3:00 PM - 7:00 PM
Friday 8:00 AM - 7:00 PM
Saturday Closed
Sunday Closed
Services
Auto Accidents, Chiropractic Neurology, Chiropractic Traction Therapy, Chiropractic Treatment for Injuries, Chiropractors, Decompression Therapy, Disc Herniation Treatment, Emergency Chiropractic Care, Flexion-Distraction Therapy, Holistic Chiropractic Care, Pain Management, Pediatric Chiropractic, Personal Injury, Physical Therapy


Dr. Paul Ettlinger
(443) 213-1249
10995 Owings Mills Blvd., Suite 200
Owings Mills, MD
Business
Health Quest Chiropractic & Physical Therapy
Specialties
Chiropractic, Physical Therapy, Rehabiliation
Insurance
Insurance Plans Accepted: Carefirst BlueCross BlueShield, Federal BlueCross BlueShield, Aetna, United HealthCare, MAMSI, First Health, Medicare, Alliance/MAPSI, Fidelity, Great-West and more.
Medicare Accepted: Yes
Workmens Comp Accepted: Yes
Accepts Uninsured Patients: Yes
Emergency Care: Yes
Doctor Information
Medical School: Logan College of Chiropractic, 1995
Additional Information
Member Organizations: Maryland Chiropractic Association, American Chiropractic Association, FCER
Awards: Award of Merit by the Maryland Chiropractic Association
Languages Spoken: English,Bulgarian,Russian
Data Provided By:
NovaCare Rehabilitation- Naylor's Court
(443) 379-4030
19 Walker Avenue Suite 100
Pikesville, MD
Hours
Monday 7:30 AM - 7:00 PM
Tuesday Closed
Wednesday 7:30 AM - 7:00 PM
Thursday 7:30 AM - 6:00 PM
Friday 7:30 AM - 4:00 PM
Saturday Closed
Sunday Closed
Services
Geriatrics, Manual Therapy, Neuro Rehabilitation, Orthopedic Care, Orthotics & Prosthetic Therapy, Physical Therapists, Sports Medicine, TMJ Dysfunction Program, Workers Comp/Rehabilitation


Frieman Chiropractic
(410) 497-7934
8838 Waltham Woods rd
Parkville, MD
Promotion
Tell us that you found us on-line, and a second family member can receive a complimentary examination.
Hours
Monday 10:00 AM - 1:00 PM
Tuesday 3:00 PM - 7:00 PM
Wednesday 10:00 AM - 1:00 PM
Thursday 3:00 AM - 7:00 PM
Friday 10:00 AM - 1:00 PM
Saturday 8:00 AM - 10:30 AM
Sunday Closed
Services
Acupressure, Auto Accidents, Chiropractic Neurology, Chiropractic Traction Therapy, Chiropractic Treatment for Injuries, Chiropractors, Disc Herniation Treatment, Emergency Chiropractic Care, Flexion-Distraction Therapy, Holistic Chiropractic Care, Massage Therapy, Pain Management, Pediatric Chiropractic, Personal Injury, Physical Therapy


Carney Chiropractic Center
(410) 513-9924
9403 Harford Rd
Baltimore, MD
Promotion
No Charge for Consultation.
Hours
Monday 8:00 AM - 6:00 PM
Tuesday 8:00 AM - 1:00 PM
Wednesday 8:00 AM - 6:00 PM
Thursday 8:00 AM - 1:00 PM
Friday 8:00 AM - 6:00 PM
Saturday Closed
Sunday Closed
Services
Acupressure, Auto Accidents, Chiropractic Treatment for Injuries, Chiropractors, Disc Herniation Treatment, Pain Management, Personal Injury, Physical Therapy


Data Provided By:
Una F para los maletines escolares que causan dolor de espalda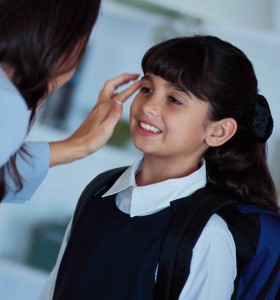 Empiezan las clases nuevamente, y llegó la hora de estrenar maletín escolar, libros, cuadernos, laptop, ropa deportiva… ¡ten cuidado! Cargar todo eso en el maletín escolar nuevo puede causarle a tus hijos dolor de espalda, de hombros y de cuello. Ponle atención a estos consejos para que el maletín escolar no se vuelva una carga negativa para tus hijos.
La expresión "el peso del conocimiento", parece haberse traducido literalmente al maletín escolar de tus hijos. ¿Lo has levantado alguna vez? Si a ti te parece pesado, imagínate cómo lo sentirán ellos que lo cargan todo el día, todos los días.
Libros, cuadernos, uniformes deportivos, laptop, i-pod, video juegos portátiles… Con tantas cosas en el maletín, no es raro ver a muchos estudiantes inclinando el cuerpo para adelante para aguantar el peso en su espalda. Y cuando se cuelgan el maletín "a la moda" (sobre un hombro), el panorama es aún peor pues terminan doblando la espalda hacia un lado.
¿Acaso los maletines podrían afectar seriamente la espalda de tus hijos? Hasta el momento no hay respuesta pues no se han realizado estudios a largo plazo para comprobarlo. Hay quienes creen que como el esqueleto de los niños aún está en crecimiento, el exceso de peso y las malas posturas pueden causar escoliosis, curvatura en la espina dorsal o impedir el adecuado crecimiento. Pero son especulaciones pues aún no se ha podido comprobar.
Sin embargo, lo que sí se ha podido comprobar es que los maletines escolares muy pesados tienen efectos inmediatos. Los ortopedistas manifiestan que cada vez aumentan los niños y los adolescentes con dolor de espalda, de cuello y hombros en sus consultas. Los maletines escolares pesados y el mal uso de éstos hacen que los músculos de la espalda baja y media se esfuercen el doble y que los hombros se encorven, causando dolor.
¿Qué puedes hacer por tus hijos?
Elige el maletín adecuado:
Debe ser liviano y pequeño para que no le quepan demasiadas cosas.
Evita los maletines de un sólo tirante que se cruzan a través del pecho. Son más seguros los de dos tirantes, que sean anchos, ajustables y acolchados.
La espalda también debe ser acolchada.
Que tenga cinturón que ayuda a aliviar el peso sobre los hombros.
Los maletines con ruedas pueden ser una buena alternativa, si la escuela no tiene muchas escaleras y si vives en un lugar donde no hay mucha nieve en el invierno.
Enséñales a usarlo correctamente:
De acuerdo con la Asociación Americana Q...