Nutricionista North Port FL
Los nutricionistas son las personas encargadas de darte un asesoramiento completo sobre comidas sanas. Estos especialistas éstan dedicados a tu salud alimenticia, aquí podrás encontrar un listado de nutricionistas en North Port que te podrás ayudar a llevar una vida sana... Que esperas?
---
20 West Spa
(941) 475-0020
20 West Wentworth St.
Englewood, FL
Specialty
Aromatherapy, Chelation Therapy, Colon Therapy, Color Therapy, Craniosacral Therapy, Crystal Therapy, Detoxification Foot Bath, Ear Coning, EFT / TFT, Energy Healing, Flower Essences, Healing Touch, Herbology, Kinesiology, Light Therapy, Massage Therapy, Meditation, Myofascial Release, Nutrition, Physical / Exercise Therapy, Raindrop Therapy, Reams Testing, Reconnective Healing, Sclerology, Spiritual Counseling, Stone Massage, Wellness Centers


Jenny Craig
(941) 629-6338
929 Tamiami Trl
Port Charlotte, FL
Alternate Phone Number
(941) 629-6338
Services
Weight Loss, Diet Plans


Chrisanna G. Harrington
941-613-1790    
20020 Veterans Blvd.
Port Charlotte, FL
Laura R Korman Dacbn Board Certified Nutritionist
(941) 629-6700
20101 Peachland Blvd
Port Charlotte, FL
Brian Patrick Davey, MD
(561) 369-7892
9100 SW 87th Ave
Miami, FL
Specialties
Preventive Medicine, General Preventive Medicine, Nutrition
Gender
Male
Education
Medical School: Univ Of Cincinnati Coll Of Med, Cincinnati Oh 45267
Graduation Year: 1981
Data Provided By:
Vincent Julian Catrini, MD
(203) 294-7266
6187 Pecan Rd
Venice, FL
Gender
Male
Education
Medical School: New York Med Coll, Valhalla Ny 10595
Graduation Year: 1967
Hospital
Hospital: Middlesex Hosp, Middletown, Ct
Data Provided By:
Jenny Craig
(941) 629-6338
16243 Banyan Ave
Port Charlotte, FL
Alternate Phone Number
(941) 629-6338
Services
Weight Loss, Diet Plans


Ambrose Geibel
(941) 488-7628
255 Tamiami Trl N
Nokomis, FL
Services
Diabetes Education, Nutrition Counseling, Weight Management, Diet Plan, Sports Nutrition, First Consultation, Weight Loss
Hours
Sunday:Closed
Monday:9:00 AM - 5:00 PM
Tuesday:9:00 AM - 5:00 PM
Wednesday:9:00 AM - 5:00 PM
Thursday:9:00 AM - 5:00 PM
Friday:9:00 AM - 5:00 PM
Saturday:Closed


Lawrence Weinstein
(561) 200-3583
Bethesda Health City
Boynton Beach, FL
Business
Cardiology Associates of South Florida
Specialties
Nutrition, Internal Medicine
Insurance
Insurance Plans Accepted: MedicareMedicaidHealthy District of Palm Beach CountyUnited HealthBCBSAetnaCignaGHIHumana
Medicare Accepted: Yes
Workmens Comp Accepted: Yes
Accepts Uninsured Patients: No
Emergency Care: Yes
Doctor Information
Primary Hospital: Delray Medical Center, Bethesda Medical Center, Boca Raton Community Hospital
Residency Training: Mt. Sinai and St Lukes Roosevelt New York
Medical School: Mt. Sinai Medical School, 1984
Additional Information
Member Organizations: AMERICAN HEART ASSOCIATION AMERICAN COLLEGE OF CARDIOLOGY
Awards: American Red Cross Hero Appreciation Award for Head of Pharmacy Delray Medical Center
Languages Spoken: English,Spanish,French,German
Data Provided By:
Jillian Guralski
14054 SW 260th St., 101
Homestead, FL
Services
Sports Nutrition
Membership Organizations
International Society of Sports Nutrition
Data Provided By:
Data Provided By:
¿Dietista o Nutricionista?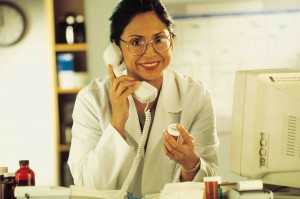 Por Nancy Neirick, M. S., R. D.
Estos días hay más interés por parte del público en la nutrición. Pero a la misma vez hay confusión en nuestra comunidad sobre quien es una nutricionista y quien es una dietista registrada "RD". ¿Hay alguna diferencia o es lo mismo? De acuerdo a la American Dietetic Association "ADA" (Asociación Dietética Americana) el ser dietista o nutricionista no es lo mismo.
La dietista es la experta en nutrición y alimentos. El ser dietista registrada "RD" significa tener una credencial o título que es protegido legalmente y que sólo puede ser usado por profesionales autorizados por la American Dietetic Association (Asociación Dietética Estadounidense) y la Commission on Dietetic Association (Comisión de la Asociación Dietética).
Algunas Dietistas Registradas se llaman "nutricionistas" pero no todas las nutricionistas son Dietistas Registradas. Algunos estados tienen leyes de licencia que definen el ámbito de práctica para los que usan el término "nutricionista," pero en otros estados, cualquiera se puede llamar a si misma o a si mismo "nutricionista" sin importar la educación o entrenamiento.
Las personas que tienen la credencial de Dietista Registrada "RD" han cumplido con requerimientos específicos, incluyendo el obtener un bachillerato aprobado por la Commission on Accreditation for Dietetics Education (Comisión de Acreditación para la Educación Dietética), han completado un programa de práctica supervisada, han aprobado el exa...