Médicos del oido Sherwood AR
En esta pagina podras encontrar muchos medicos especializados en problemas auditivos y todo relacionado al oido o oidos en #1r#
---
Arkansas Otolaryngology Center
(501) 588-8249
4901 Fairway Ave Ste C
North Little Rock, AR
Services
Arkansas Otolaryngology offers a full range of services for children and adults. We have 16 physicians and a staff of approximately 100. All of our physicians are board certified in otolaryngology. They specialize in ear, nose and throat, head and neck disorders and related problems. Our clinical staff includes licensed and experienced nurses, audiologists, radiological technologists, speech pathologists and a physical therapist. Our physicians have special areas of interest and expertise, inclu
Hours
SundayClosed
Payment
Credit Cards,Cash,Check,Debit,Insurance


Arkansas Otolaryngology Center
(888) 486-0122
10201 Kanis Rd
Little Rock, AR
Services
Arkansas Otolaryngology offers a full range of services for children and adults. We have 16 physicians and a staff of approximately 100. All of our physicians are board certified in otolaryngology. They specialize in ear, nose and throat, head and neck disorders and related problems. Our clinical staff includes licensed and experienced nurses, audiologists, radiological technologists, speech pathologists and a physical therapist. Our physicians have special areas of interest and expertise, inclu
Hours
SundayClosed ,Monday08:30 AM - 05:00 PM ,Tuesday08:30 AM - 05:00 PM ,Wednesday09:00 AM - 05:00 PM ,Thursday08:30 PM - 05:00 PM by Appointment ,Friday08:30 AM - 05:00 PM ,SaturdayClosed
Payment
Credit Cards,Cash,Check,Insurance


Arkansas Otolaryngology Center
(501) 588-8249
4901 Fairway Ave Ste C
North Little Rock, AR
Services
Arkansas Otolaryngology offers a full range of services for children and adults. We have 16 physicians and a staff of approximately 100. All of our physicians are board certified in otolaryngology. They specialize in ear, nose and throat, head and neck disorders and related problems. Our clinical staff includes licensed and experienced nurses, audiologists, radiological technologists, speech pathologists and a physical therapist. Our physicians have special areas of interest and expertise, inclu
Hours
SundayClosed
Payment
Credit Cards,Cash,Check,Debit,Insurance


Northwest Arkansas ENT Clinic
(479) 616-1798
5204 West Redbud Street
Rogers, AR
Services
Medical and Surgical Treatment of Ear, Nose, Throat, Sinus and Neck DiseasesHearing Aid Evaluations & FittingsIndustrial Audiology
Hours
Monday08:00 AM - 05:00 PM ,Tuesday08:00 AM - 05:00 PM ,Wednesday08:00 AM - 05:00 PM ,Thursday08:00 AM - 05:00 PM ,FridayOpen by Appointment ,SaturdayClosed
Payment
Credit Cards,Cash,Check,Insurance


Ear Nose Throat Center Of
(479) 202-4260
601 W Maple Ave Ste 213
Springdale, AR
Services
Ear, Nose, and Throat Center of the Ozarks is a full service otolaryngology-head and neck surgery clinic with expertise in treating both children and adults. Our clinic is equipped with modern video and endoscopic diagnostic instrumentation. We provide the most comprehensive range of audiology services in northwest Arkansas including hearing testing, hearing aid dispensing, cochlear implants (adults only), and vestibular (inner-ear balance) testing.Click here for information about our audiology
Hours
SundayClosed ,Monday08:00 AM - 05:00 PM by Appointment ,Tuesday08:00 AM - 05:00 PM by Appointment ,Wednesday08:00 AM - 05:00 PM by Appointment ,Thursday08:00 AM - 05:00 PM by Appointment ,Friday08:00 AM - 05:00 PM by Appointment ,SaturdayClosed
Payment
Credit Cards,Visa,MasterCard,American Express,Cash,Check,Debit,Insurance


Arkansas Ear, Nose & Throat
(501) 588-8245
4020 Richards Rd Ste B
North Little Rock, AR
Hours
SundayClosed ,Tuesday09:00 AM - 05:00 PM ,Wednesday09:00 AM - 12:00 PM ,Thursday09:00 AM - 05:00 PM ,Friday09:00 AM - 05:00 PM ,SaturdayClosed
Payment
Credit Cards,Cash,Check,Insurance


Conway ENT Clinic
(501) 205-4121
515 Locust St
Conway, AR
Hours
SundayClosed ,Monday09:00 AM - 05:30 PM ,Tuesday09:00 AM - 05:30 PM ,Wednesday09:00 AM - 05:30 PM ,Thursday09:00 AM - 05:30 PM ,Friday09:00 AM - 05:30 PM ,SaturdayClosed
Payment
Credit Cards,Cash,Check,Insurance


Arkansas Ear, Nose & Throat
(501) 588-8245
4020 Richards Rd Ste B
North Little Rock, AR
Hours
SundayClosed ,Tuesday09:00 AM - 05:00 PM ,Wednesday09:00 AM - 12:00 PM ,Thursday09:00 AM - 05:00 PM ,Friday09:00 AM - 05:00 PM ,SaturdayClosed
Payment
Credit Cards,Cash,Check,Insurance


Center For Hearing, Ltd.
(479) 689-4025
4300 Rogers Ave Ste 15
Fort Smith, AR
Services
A diagnostic hearing test identifies auditory disorders that could cause a health concern or interfere with your ability to communicate. Following your test, we'll give you a complete report of the results along with our recommendations. A typical hearing evaluation consists of: Air and bone conduction testing Helps to determine if a problem with your inner, outer or middle ear is contributing to your hearing difficulties. Speech reception thresholds Discovers the quietest level of spee
Hours
SundayClosed ,Monday09:00 AM - 04:30 PM ,Tuesday09:00 AM - 04:30 PM ,Wednesday09:00 AM - 04:30 PM ,Thursday09:00 AM - 04:30 PM ,FridayClosed ,SaturdayClosed
Payment
Credit Cards,Visa,MasterCard,American Express,Discover,Diners Club,Cash,Check,Debit,Insurance


Arkansas Otolaryngology Center
(888) 486-0122
10201 Kanis Rd
Little Rock, AR
Services
Arkansas Otolaryngology offers a full range of services for children and adults. We have 16 physicians and a staff of approximately 100. All of our physicians are board certified in otolaryngology. They specialize in ear, nose and throat, head and neck disorders and related problems. Our clinical staff includes licensed and experienced nurses, audiologists, radiological technologists, speech pathologists and a physical therapist. Our physicians have special areas of interest and expertise, inclu
Hours
SundayClosed ,Monday08:30 AM - 05:00 PM ,Tuesday08:30 AM - 05:00 PM ,Wednesday09:00 AM - 05:00 PM ,Thursday08:30 PM - 05:00 PM by Appointment ,Friday08:30 AM - 05:00 PM ,SaturdayClosed
Payment
Credit Cards,Cash,Check,Insurance


¿Quiere tener sus oídos limpios?
¿Quiere tener sus oídos limpios?
Mucha gente usa hisopos, pasadores, clips, pedazos de papel y otras cosas para limpiarse los oídos y esto, como se imaginará, puede ser peligroso…
Para leer más, haz clic en el logotipo: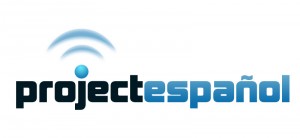 ...