Médicos del oido Harleysville PA
En esta pagina podras encontrar muchos medicos especializados en problemas auditivos y todo relacionado al oido o oidos en #1r#
---
Associates In Hearing
(215) 660-3049
100 W Main St Ste 105
Lansdale, PA
Services
Your One-Step Solution Source For: Family Complete Hearing Evaluations * Basic Hearing Screening * Complete Hearing Examinations * Impedance Testing * Hearing Aid Evaluation & Fitting * Industrial Testing Assistive Listening Devices * Hearing Aids * Digital Hearing Aids * Telephone Amplifiers * Television Amplifiers Other Hearing Services * Repair of Hearing Aids (Regardless of Source) * Custom Swim Molds
Hours
SundayClosed ,Monday09:00 AM - 05:00 PM ,Tuesday09:00 AM - 05:00 PM ,Wednesday09:00 AM - 05:00 PM ,Thursday09:00 AM - 05:00 PM ,Friday09:00 AM - 05:00 PM ,SaturdayOpen by Appointment
Payment
Credit Cards,Visa,MasterCard,Cash,Check,Insurance


Main Line Audiology Consultants, PC
(877) 250-7326
10000 Shannondell Drive
Audubon, PA
Services
Diagnostic audiometry Aural rehabilitation Behavioral audiometry Otoacoustic emissions testing Hearing instrument dispensing Tympanometry Hearing aid fitting, adjustments, and repairs Industrial hearing conservation and testing Assistive listening Devices Musicians'' in-the-ear monitors Musicians'' earmolds Swimmolds Central auditory testing Real ear measurements
Hours
SundayClosed ,Monday08:30 AM - 05:00 PM ,Tuesday08:30 AM - 05:00 PM ,Wednesday08:30 AM - 05:00 PM ,Thursday08:30 AM - 05:00 PM ,Friday08:30 AM - 05:00 PM ,SaturdayClosed
Payment
Credit Cards,Visa,MasterCard,Discover,Cash,Check,Debit,Insurance


Advanced Hearing Care
(888) 715-3650
1200 E High St Ste 104
Pottstown, PA
Services
Advanced Hearing & Balance Care provides the following services: * Diagnostic hearing testing for ages 5 through adult * True-digital hearing aids * Hearing aid repairs & accessories * Industrial hearing testing & data analysis, in compliance with OSHA * Balance evaluation with Video-Nystagmography (VNG) * Non-medical therapy for Vertigo & imbalance Hearing - * True-Digital hearing aid technology by: o GN Resound o Sonic
Hours
SundayClosed ,SaturdayClosed
Payment
Credit Cards,Cash,Check,Insurance


Daniel A. Nesi MD Associates
(215) 259-5965
800 W State St Ste 200
Doylestown, PA
Hours
SundayClosed
Payment
Credit Cards,Cash,Check,Insurance


Advanced Hearing And Balance Care LLC
(610) 590-4053
30 S Valley Rd Suite 206
Paoli, PA
Services
Advanced Hearing & Balance Care dispenses hearing technology from several manufacturers, offering hearing diagnosis, fitting and rehabilitation. Also, offer vestibular testing, assessment and rehabilitation. Accepts most insurances, including Medicare, UnitedHealthcare, Aetna, BlueCross/BlueShield, Coventry, Oxford, etc.
Hours
SundayClosed ,Monday09:30 AM - 06:00 PM ,Tuesday09:30 AM - 06:30 PM ,Wednesday09:30 AM - 04:30 PM ,Thursday09:30 AM - 06:30 PM ,Friday09:30 PM - 02:00 PM ,SaturdayClosed
Payment
Credit Cards,Visa,MasterCard,American Express,Discover,Cash,Check,Insurance


Audiologic Diagnostic Center, LLC
(610) 616-4983
306 W Logan St
Norristown, PA
Services
Diagnostic Hearing EvaluationsVNG - Balance Dizziness TestingHearing Aid Dispensing & Fitting
Hours
SundayClosed ,Monday09:00 AM - 05:00 PM by Appointment ,Tuesday09:00 AM - 05:00 PM by Appointment ,Wednesday09:00 AM - 05:00 PM by Appointment ,Thursday09:00 AM - 05:00 PM by Appointment ,Friday09:00 AM - 02:00 PM by Appointment ,SaturdayClosed
Payment
Credit Cards,Visa,MasterCard,Discover,Cash,Check,Debit,Insurance


Valley Forge Hearing
(610) 590-4113
206 Gay St
Phoenixville, PA
Services
DIAGNOSTIC HEARING EVALUATIONS A Hearing Test or 'Audiologic Evaluation' is performed to help determine if there is hearing loss. Not only are we looking at the type and amount of hearing loss present, but also possible causes of the loss. if the loss can effectively be treated by medicine or surgery, we refer the patient to the otolaryngologist. If the loss is permanent and appears to not be caused by a medical condition, we can proceed with a hearing aid evaluation. HEARING AID EVALUATIONRa
Hours
SundayClosed ,Monday08:00 AM - 05:00 PM ,Tuesday08:00 AM - 05:00 PM ,Wednesday08:00 AM - 05:00 PM ,Thursday08:00 AM - 05:00 PM ,FridayClosed ,SaturdayClosed
Payment
Credit Cards,Visa,MasterCard,American Express,Cash,Check,Debit,Insurance


Valley Forge E N T
(888) 786-4764
2023 E High St
Pottstown, PA
Services
DIAGNOSTIC HEARING EVALUATIONS A Hearing Test or 'Audiologic Evaluation' is performed to help determine if there is hearing loss. Not only are we looking at the type and amount of hearing loss present, but also possible causes of the loss. if the loss can effectively be treated by medicine or surgery, we refer the patient to the otolaryngologist. If the loss is permanent and appears to not be caused by a medical condition, we can proceed with a hearing aid evaluation.HEARING AID EVALUATIONRat
Hours
SundayClosed ,Monday08:00 AM - 05:00 PM ,Tuesday08:00 AM - 05:00 PM ,Wednesday08:00 AM - 05:00 PM ,Thursday08:00 AM - 05:00 PM ,Friday08:00 AM - 05:00 PM ,SaturdayClosed
Payment
Credit Cards,Visa,MasterCard,American Express,Discover,Cash,Check,Debit,Insurance


Hearing Specialists Inc.
(215) 710-0295
723 Fitzwatertown Rd
Willow Grove, PA
Hours
SundayClosed
Payment
Credit Cards,Cash,Check,Insurance


Main Line Audiology
(610) 616-5076
916 Montgomery Ave
Narberth, PA
Services
Diagnostic audiometry Aural rehabilitation Behavioral audiometry Otoacoustic emissions testing Hearing instrument dispensing Tympanometry Hearing aid fitting, adjustments, and repairs Industrial hearing conservation and testing Assistive listening Devices Musicians'' in-the-ear monitors Musicians'' earmolds Swimmolds Central auditory testing Real ear measurements
Hours
SundayClosed ,Monday08:30 AM - 05:00 PM ,Tuesday08:30 AM - 05:00 PM ,Wednesday08:30 AM - 05:00 PM ,Thursday08:30 AM - 05:00 PM ,Friday08:30 AM - 05:00 PM ,SaturdayClosed
Payment
Credit Cards,Visa,MasterCard,Discover,Cash,Check,Debit,Insurance


¿Quiere tener sus oídos limpios?
¿Quiere tener sus oídos limpios?
Mucha gente usa hisopos, pasadores, clips, pedazos de papel y otras cosas para limpiarse los oídos y esto, como se imaginará, puede ser peligroso…
Para leer más, haz clic en el logotipo: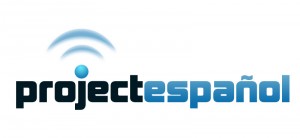 ...