Médicos del oido Chardon OH
En esta pagina podras encontrar muchos medicos especializados en problemas auditivos y todo relacionado al oido o oidos en #1r#
---
Cleveland Audiology Assoc Inc
(440) 490-5502
8254 Mayfield Rd Ste 6
Chesterland, OH
Services
Welcome to Audiology Associates of Cleveland. We hope to inform and educate you about hearing loss, as well as show you the different types of hearing aids available to suit your needs or the needs of a family member. Visit our Audiologist to evaluate and assess your personal needs. Visit our website often to see if we are having any special offers
Hours
SundayClosed
Payment
Credit Cards,Cash,Check,Insurance


Cleveland Clinic - Solon
(440) 287-7658
29800 Bainbridge Rd
Solon, OH
Hours
SundayClosed
Payment
Credit Cards,Cash,Check,Insurance


Ohio State University
(614) 385-1541
1070 Carmack Rd 141 Pressey Hall
Columbus, OH
Services
Audiology Services Include: Audiological Evaluations for Pediatrics and Adults, Auditory Processing Evaluations, Tinnitus Evaluations, Hearing Aid Sales and Service, Assistive Listening Devices, Custom Hearing Conservation and Swim Molds
Hours
SundayClosed ,Monday08:00 AM - 05:00 PM ,Tuesday08:00 AM - 05:00 PM ,Wednesday08:00 AM - 05:00 PM ,Thursday08:00 PM - 05:00 PM ,Friday08:00 AM - 05:00 PM ,SaturdayClosed
Payment
Credit Cards,Cash,Check,Insurance


Sisters Of Mercy Of Willard
(419) 951-4162
1510 S Conwell Ave
Willard, OH
Hours
SundayClosed ,Monday09:00 AM - 05:00 PM ,Tuesday09:00 AM - 05:00 PM ,Wednesday09:00 AM - 05:00 PM ,Thursday09:00 AM - 05:00 PM ,FridayClosed ,SaturdayOpen by Appointment
Payment
Credit Cards,Cash,Check,Insurance


Northwest Ohio Hearing Clinic
(419) 823-9213
1601 Brigham Dr Ste 160
Perrysburg, OH
Services
Full range of audiological services including hearing testing, hearing aid fittings and repairs,tinnitus treatment and dizzy clinic. Ear protection along with musician plugs and other assitive listening devices.
Hours
SundayClosed ,Monday08:00 AM - 04:00 PM by Appointment ,Tuesday08:00 AM - 04:30 PM by Appointment ,Wednesday08:00 AM - 04:30 PM by Appointment ,Thursday08:00 AM - 04:30 PM by Appointment ,Friday08:00 AM - 04:30 PM by Appointment ,SaturdayClosed
Payment
Credit Cards,Visa,MasterCard,Discover,Cash,Check,Debit,Insurance


Cleveland Clinic Foundation
(216) 245-4615
26900 Cedar Rd Ste 315 S
Beachwood, OH
Hours
SundayClosed
Payment
Credit Cards,Cash,Check,Insurance


Hawkins Hearing Center LLC
(440) 287-7576
33120 Station St
Solon, OH
Services
We provide comprehensive audiology services including audiometry, tympanometry, and otoacoustic emissions testing. We also offer all-make hearing aid repairs and service, and can obtain custom earpieces for practically any situation.
Hours
SundayClosed ,Monday09:00 AM - 12:00 PM ,Tuesday10:00 AM - 06:00 PM ,Wednesday10:00 AM - 06:00 PM ,Thursday10:00 AM - 06:00 PM ,Friday10:00 AM - 06:00 PM ,SaturdayClosed
Payment
Credit Cards,Visa,MasterCard,American Express,Discover,Cash,Check,Insurance


Luebbe Hearing Aid Center Inc.
(614) 454-3599
5074 N High St
Columbus, OH
Services
Diagnostic TestingTinnitus Evaluation and TreatmentDispensing of Digital Hearing AidsHearing Aid Checks and ServicingAssistive Listening Devices (ALDs
Hours
SundayClosed ,MondayOpen by Appointment ,TuesdayOpen by Appointment ,WednesdayOpen by Appointment ,ThursdayOpen by Appointment ,FridayOpen by Appointment ,SaturdayClosed
Payment
Credit Cards,Cash,Check,Insurance


Hearing Professionals
(937) 419-0029
2040 Michigan St
Sidney, OH
Services
ServicesWe are uniquely physician directed and patient focused. Our professionalbackground and expertise help care for the entire ear from a medical, surgical and hearing instrument perspective. We have served the Miami Valley for 30 years. All our professionals are licensed.Hearing Aid ServicesHearing Aid evaluation, selection and service with competitive hearing aid pricing including a 30-day satisfaction period.Offering the latest in digital hearing aid technologies from a wide variety of man
Hours
SundayClosed ,Monday08:00 AM - 05:00 PM ,Tuesday08:00 AM - 05:00 PM ,Wednesday08:00 AM - 05:00 PM ,Thursday08:00 AM - 05:00 PM ,Friday08:00 AM - 04:00 PM ,SaturdayClosed
Payment
Credit Cards,Visa,MasterCard,American Express,Discover,Cash,Check,Insurance


Drs. Rudy & Lins
(937) 314-4018
31 Stanfield Road Ste 306
Troy, OH
Services
Audiologic care is the protection, preservation, evaluation, and treatment of hearing and balance funtions of the human audio-vestibular system, and is provided only by Audiologists, either individually or as part of a health care team. The goal of the Audiologist is to use her professional skills to improve the quality of life for each patient.At Upper Valley Hearing & Balance, Inc., we strive to provide our patients with quality, state-of-the-art audiological services while maintaining a car
Hours
SundayClosed ,Monday09:00 AM - 05:00 PM ,Tuesday09:00 AM - 05:00 PM ,Wednesday09:00 AM - 05:00 PM ,Thursday09:00 PM - 05:00 PM ,FridayClosed ,SaturdayClosed
Payment
Credit Cards,Visa,MasterCard,Cash,Check,Insurance


¿Quiere tener sus oídos limpios?
¿Quiere tener sus oídos limpios?
Mucha gente usa hisopos, pasadores, clips, pedazos de papel y otras cosas para limpiarse los oídos y esto, como se imaginará, puede ser peligroso…
Para leer más, haz clic en el logotipo: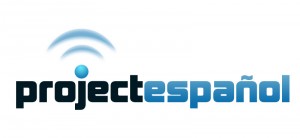 ...