Médicos del oido Chandler AZ
En esta pagina podras encontrar muchos medicos especializados en problemas auditivos y todo relacionado al oido o oidos en #1r#
---
Desert Hearing Care
(888) 903-7671
9670 E Riggs Rd Ste 105
Sun Lakes, AZ
Services
Audiological Services:Complete Hearing EvaluationsAudiometry - pure tone air & boneSpeech audiometry and speech in noise testingVideo Otoscopic Exams & Cerumen RemovalTympanometry - middle ear evaluations & medical referralsReal Ear MeasurementsHearing Instruments - All Major Brands, Styles and Technologies in All Price RangesVerification of Optimum Hearing CorrectionExclusive Peace Of Mind service planDigital Listening DemonstrationsAssistive Listening Devices - telephones, FM systems, TV Ears,
Hours
SundayClosed ,Monday09:00 AM - 05:00 PM ,Tuesday09:00 AM - 05:00 PM ,Wednesday09:00 AM - 05:00 PM ,Thursday09:00 AM - 05:00 PM ,Friday09:00 AM - 05:00 PM ,SaturdayClosed
Payment
Credit Cards,Visa,MasterCard,American Express,Discover,Cash,Check,Debit,Insurance


Arizona Hearing and Balance
(480) 374-8105
225 S. Dobson Road
Chandler, AZ
Services
Acoustic Neuroma Tumors of the Skull Base Tumors of the Ear Chronic Ear Disease Facial Nerve Disorders Hearing Loss Balance Disorders Ménière's Disease Cochlear Implants Otosclerosis Noise-induced Hearing Loss
Hours
SundayClosed ,Monday08:00 AM - 05:00 PM ,Tuesday08:00 AM - 05:00 PM ,Wednesday08:00 AM - 05:00 PM ,Thursday08:00 AM - 05:00 PM ,Friday08:00 AM - 05:00 PM ,SaturdayClosed
Payment
Credit Cards,Cash,Check,Insurance


Arizona Otolaryngology
(480) 374-8273
1520 S Dobson Rd Ste 305
Mesa, AZ
Hours
SundayClosed
Payment
Credit Cards,Cash,Check,Insurance


Hearing Solutions Of Arizona
(480) 422-9580
2501 E Southern Ave Ste 21
Tempe, AZ
Hours
SundayClosed
Payment
Credit Cards,Cash,Check,Insurance


Tri-City Audiology, LLC
(480) 374-8986
6550 E Broadway Rd Ste 206
Mesa, AZ
Services
Comprehensive audiological assessment. Testing for all ages availsble. Impedance testing to assess middle ear function. Acoustic reflex measures. Cerumen management. Speech-in-noise testing. Hearing instrument evaluations and dispensing. Minor in-office repairs. Bluetooth connectivity with hearing instruments. Otoacoustic emission testing to assess outer hair cell integrity. Tinnitus and hyperacusis consultations, evaluations, and management programs including Tinnitus retraining Therapy (TRT)
Hours
SundayClosed ,Monday08:30 AM - 05:00 PM ,Tuesday08:30 AM - 05:00 PM ,Wednesday08:30 AM - 05:00 PM ,Thursday08:30 AM - 05:00 PM ,Friday08:30 AM - 12:30 PM ,SaturdayClosed
Payment
Credit Cards,Visa,MasterCard,American Express,Discover,Diners Club,Cash,Check,Debit,Insurance


Tri-City Audiology
(888) 690-1469
595 N Dobson Rd Ste D79
Chandler, AZ
Services
* Basic audiological assessment * Impedance testing for middle ear function * Hearing aid evaluations and dispensing * Oto-Acoustic Emissions * Evaluation and treatment for Tinnitus * Site-of-lesion testing for hearing loss * Earmolds for noise and water protection * Assistive listening devices (FM, IR, loops) * Hearing aid batteries and accessories * Individual hearing conservation consultations * Speaker''s bureau for organizations * Training for health assista
Hours
SundayClosed ,Monday08:30 AM - 05:00 PM ,Tuesday08:30 AM - 05:00 PM ,Wednesday08:30 AM - 05:00 PM ,Thursday08:30 AM - 05:00 PM ,Friday08:30 AM - 12:30 PM ,SaturdayClosed
Payment
Credit Cards,Visa,MasterCard,American Express,Discover,Cash,Check,Debit,Insurance


Harper Hearing Services
(888) 897-0586
1007 E Warner Rd Ste 105
Tempe, AZ
Services
Audiological AssessmentsHearing AidsRepairsCustom Earmolds and Protective EarplugsAssistive Listening and Alerting DevicesBatteries and Hearing Aid AccessoriesAural Rehabilitation and Education
Hours
SundayClosed ,Monday09:00 AM - 05:00 PM ,Tuesday09:00 AM - 05:00 PM ,Wednesday09:00 PM - 05:00 PM ,Thursday09:00 AM - 05:00 PM ,Friday09:00 AM - 05:00 PM ,SaturdayOpen by Appointment
Payment
Credit Cards,Visa,MasterCard,Cash,Check,Insurance


Tri City Audiology LLC
(888) 466-7302
2034 E Southern Ave Ste I
Tempe, AZ
Services
* Basic audiological assessment * Impedance testing for middle ear function * Hearing aid evaluations and dispensing * Oto-Acoustic Emissions * Evaluation and treatment for Tinnitus * Site-of-lesion testing for hearing loss * Earmolds for noise and water protection * Assistive listening devices (FM, IR, loops) * Hearing aid batteries and accessories * Individual hearing conservation consultations * Speaker''s bureau for organizations * Training for health assista
Hours
SundayClosed ,Tuesday08:30 AM - 05:00 PM ,Wednesday08:30 AM - 05:00 PM ,Thursday08:30 AM - 05:00 PM ,Friday08:30 AM - 05:00 PM ,SaturdayClosed
Payment
Credit Cards,Cash,Check,Insurance


Valley ENT PC
(888) 433-4710
5110 E Warner Rd Ste 100
Phoenix, AZ
Services
Valley ENT uses technologically advanced equipment and techniques to give our patients the best care in the most medically effective way possible with the least disruption to their everyday lives.Our physicians and staff members take the time to listen and go above and beyond the normal scope of duties to help our patients resolve questions and concerns.Ear, Nose, and ThroatCT Scanning for ENTAudiologyHearing loss and hearing evaluations Hearing aids and assistive listening devicesDizziness and
Hours
SundayClosed ,MondayClosed ,TuesdayClosed ,WednesdayClosed ,ThursdayClosed ,FridayClosed ,SaturdayClosed
Payment
Credit Cards,Cash,Check,Insurance


East Valley Hearing Center, Inc.
(480) 374-5131
6262 E Broadway Rd Ste 103
Mesa, AZ
Services
Our "Individual Profile" determines whether your hearing impairment is natural or requires medical attention. An audiologist can determine the type of hearing loss and recommend the best approach to improving your hearing if amplification is appropriate. If a medical evaluation is required, we will refer you to your family physician or ear specialist, as needed. We work closely with most physicians in the East Valley. East Valley Hearing Center is a diagnostic and treatment facility that offers
Hours
SundayClosed ,Monday09:00 AM - 05:00 PM ,Tuesday09:00 AM - 05:00 PM ,Wednesday09:00 AM - 05:00 PM ,Thursday09:00 AM - 05:00 PM ,Friday09:00 AM - 05:00 PM ,Saturday09:00 AM - 12:00 PM
Payment
Credit Cards,Visa,MasterCard,American Express,Discover,Cash,Check,Debit,Insurance


¿Quiere tener sus oídos limpios?
¿Quiere tener sus oídos limpios?
Mucha gente usa hisopos, pasadores, clips, pedazos de papel y otras cosas para limpiarse los oídos y esto, como se imaginará, puede ser peligroso…
Para leer más, haz clic en el logotipo: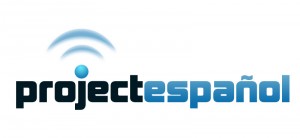 ...